CONTACT US
Service Hotline400 100 5226
Tel: 400 100 5226
Fax: 0510-68392919
E-mail: sherry@yisto-east.com
Address: Dengbei Road, Qianzhou Supporting Area, Huishan Economic Development Zone, Wuxi City
Three post guides high-speed precision punch
Release date: 2019-09-18 10:54:57 Visits: 567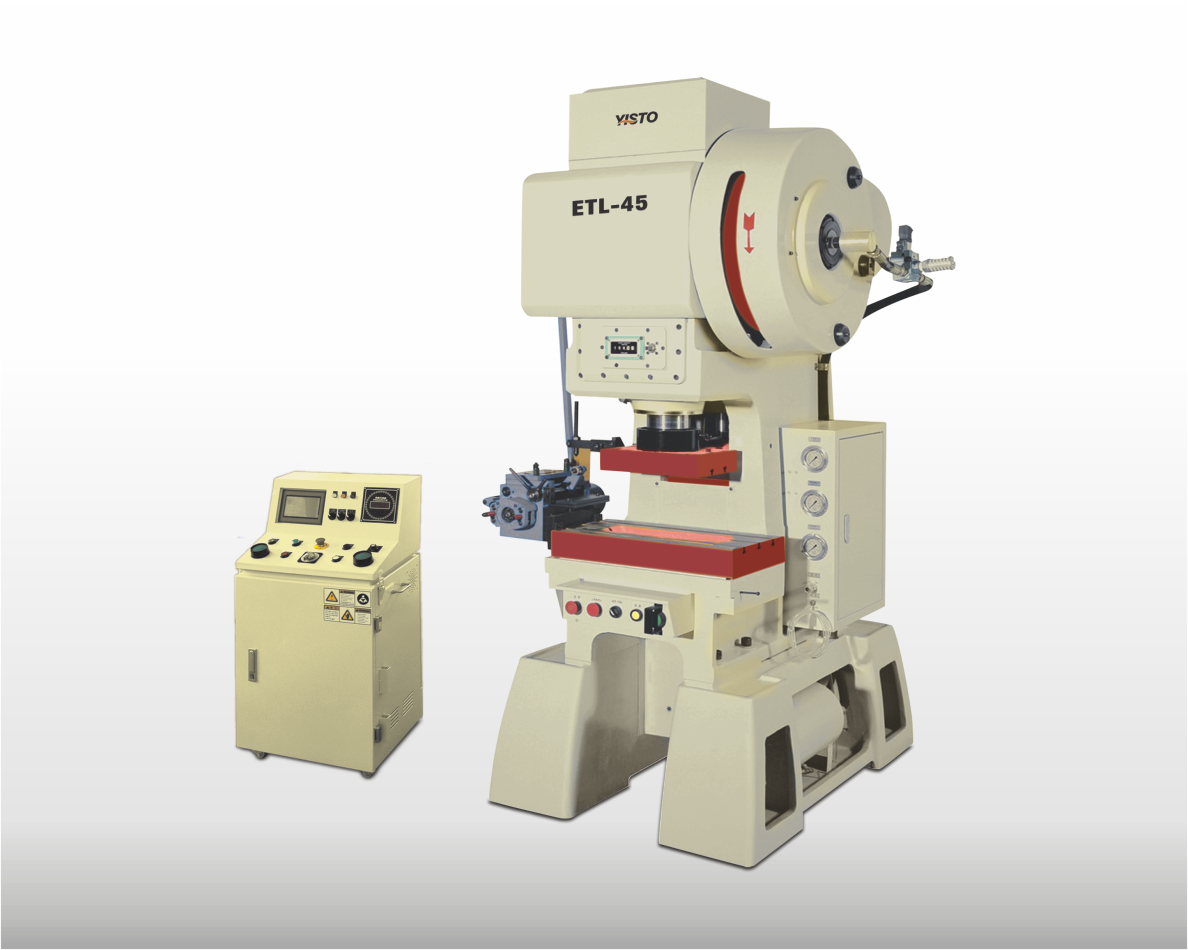 Performance Features

It adopts integrative and high-strength casting machine, treated by tension elimination, to guarantee the long-term precision.
The three post guides slider structure, adopts alloy steel bush and forced lubrication to minimize thermal change and maximize precision.
The dynamic balance system controls stability of bottom dead center by shake produced by slider running up and balancing crankshaft.
Manual height adjustment is equipped with the height indicator and oil pressure mode locking device.
The human-computer interface (electronic cam +rotary encoder) is easy and accurate to use.
Operating functions are integrated on the LCD and engine base malfunction can display automatically.
Extremely sensitive clutch/brake units and top international duplex magnetic valves guarantee the precision and safety of punch slider revolving and stopping.
The thorough electric loop design can match all kinds of automation equipment to produce automatically, reduce cost and increase efficiency.
Standard Configuration
Stop at peak
HM slider adjusting device
Height indicator
Converter
Programmable control PIC
Touch screen(pre-cut, prejudge and angle display)
Operation box before platform
Air source quick coupling
Jet-air device
Snap gauge
Main motor(speed governing)

Oil pressure mode locking
Mechanical crankshaft angle indicator
Forced circulation oil device
Toll cabinet
Operating manual
Power socket
Independent electrical cabinet
Rubber blanket crash pad

Optional Configuration
Gasbag-type quakeproof
Feeder
Material frame
Material oil lubricating device
Bottom dead center detector

Oil cooling machine
Mold lamp
High-speed trolley feeding system
Bump-cutter machine
Dynamic balance device