CONTACT US
Service Hotline400 100 5226
Tel: 400 100 5226
Fax: 0510-68392919
E-mail: sherry@yisto-east.com
Address: Dengbei Road, Qianzhou Supporting Area, Huishan Economic Development Zone, Wuxi City
Split and close double-crankshaft precision press
Release date: 2019-09-18 11:04:28 Visits: 563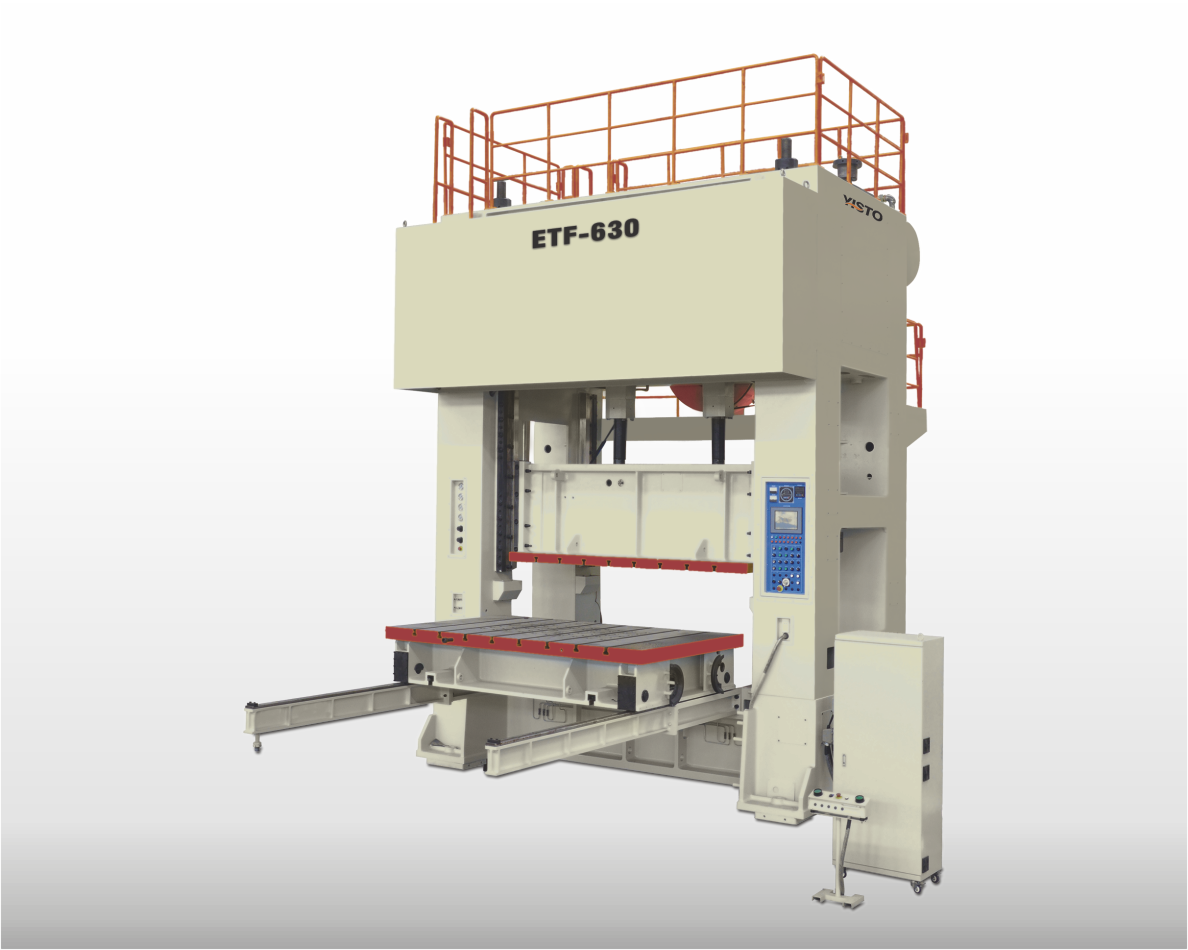 Performance Features

Eight-side long rectangle guides of the slide in high moving precision and high accuracy.
Hydraulic overload protection device achieving high sensitivity in effectively protecting against overload, to ensure convenient and reliable operation.
Temperature transducer for key transmission part, with alarming function for over temperature to ensure the operation.
Imported pneumatic combination friction clutch-brake, with low noise, long service life, large clutch torque and small braking angle, to ensure reliable safety and flexible action.
Straight type and separated-structure including three parts: crossbeam uprights and base tightened by four tensile screw rods, high rigidity and less deformation.(400~600)
Standard Configuration
Oil-pressure overload device
Variable frequency and speed motor
(speed governing)
Digital height indicator
Slider and die balancing device
Electronic cam switch device
Prejudging counter
Air source contact
Second falling protector
Air blowing device
Independent control cabinet
Miss inspection device

Main motor inversion set
Photo-electricity safety protection device
Imported oil-gathering silencer
Imported electric butter lubricating device
Power socket
Touch(pre-cut, prejudge and total count)
Die lighting device
Optional Configuration
Vapor-pressure die backer device
Quick exchange of die device
(die lifter, die clamper or die mover)
Cam top material device
Feeder
(air, machine and NC)

Material frame
Leveller
Mechanical arm