CONTACT US
Service Hotline400 100 5226
Tel: 400 100 5226
Fax: 0510-68392919
E-mail: sherry@yisto-east.com
Address: Dengbei Road, Qianzhou Supporting Area, Huishan Economic Development Zone, Wuxi City
Open double crank precision punch
Release date: 2019-09-18 10:30:25 Visits: 550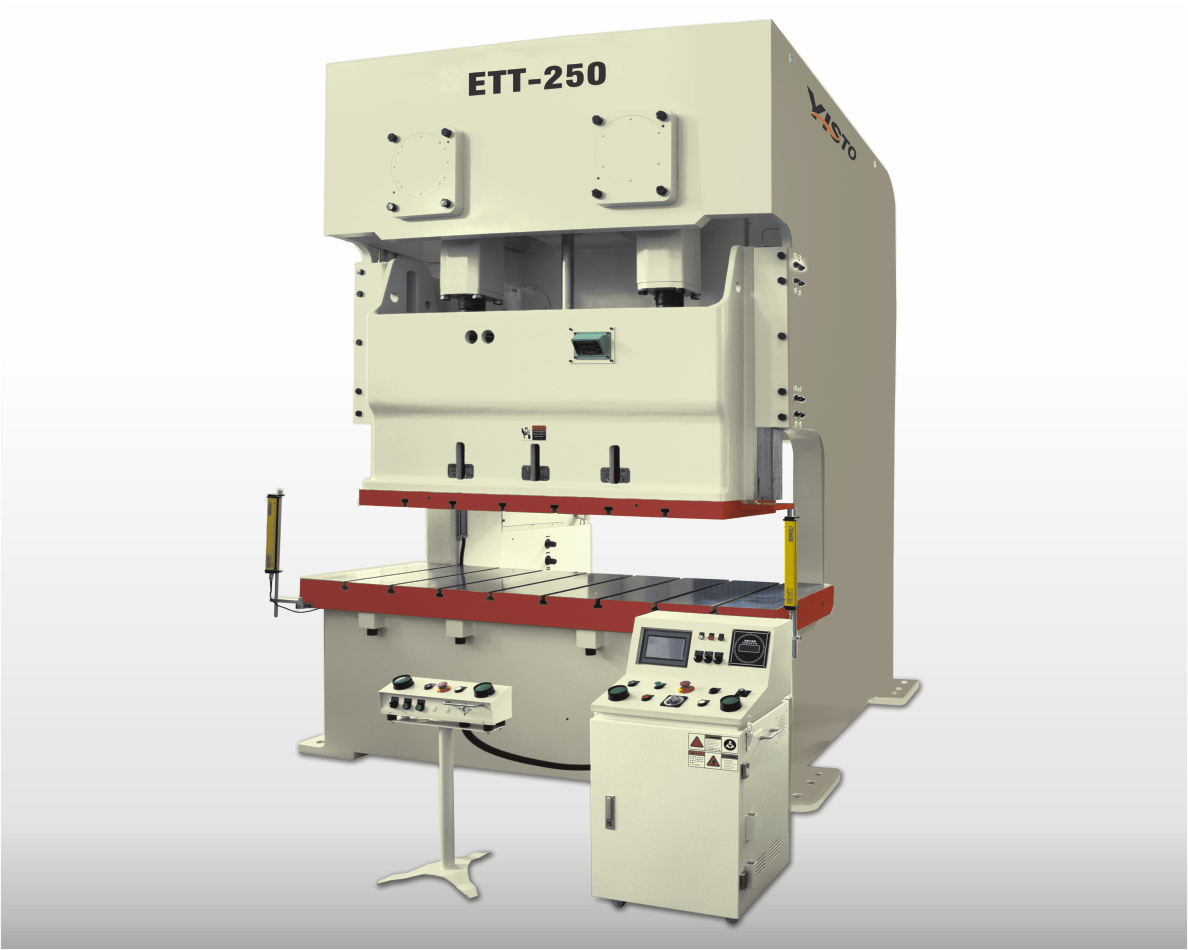 Performance Features

It adopts the work center of high alloy steel, double crankshaft and two width, connecting rod structural support and optimal design.
In order to guarantee relative stability when the machine is working, adopt the design of symmetry of two balancers.
The precision of mold adjustment is as high as 0.1mm, safe, convenient and reliable.
Such parts as crankshaft, gear set and connecting rod, after hard oxidation, mill and other fabrication processing, have extreme comprehensive mechanical performance and durable function.
Adopt highly sensitive and reliable clutch/brake units and international top duplex magnetic valves and overload protection device, to guarantee the precision and safety of press slider revolving and stopping.
Reasonable physical design is convenient to realize automatic production, reduce cost and increase efficiency.
Advanced design concept, low noise, low consumption and saving energy.
Standard Configuration
Electronic crankshaft angle indicator
Double-cylinder independent oil-pressure overload device
Digital height indicator
Imported electrodynamic butter lubricating device
Electronic cam device
Air blowing device ½" primary circuit
Air source contact ½" secondary circuit
Miss inspection device
Power socket
Mechanical quakeproof foot

Miss inspection device
Maintenance tools and tool cabinet
Main motor inversion set
Photoelectricity safety protection device
Imported oil-gathering silencer
Second falling protector
Converter
Slider and mold balancing device




Optional Configuration
Vapor-pressure die backer device
Cam top material device
Foot switch
Safety dog and safety bolt
Quick exchange of die device

Automatic feeding device
Flattener(bump-cutter machine)