CONTACT US
Service Hotline400 100 5226
Tel: 400 100 5226
Fax: 0510-68392919
E-mail: sherry@yisto-east.com
Address: Dengbei Road, Qianzhou Supporting Area, Huishan Economic Development Zone, Wuxi City
Six post guides high-speed precision punch
Release date: 2019-09-18 11:00:41 Visits: 543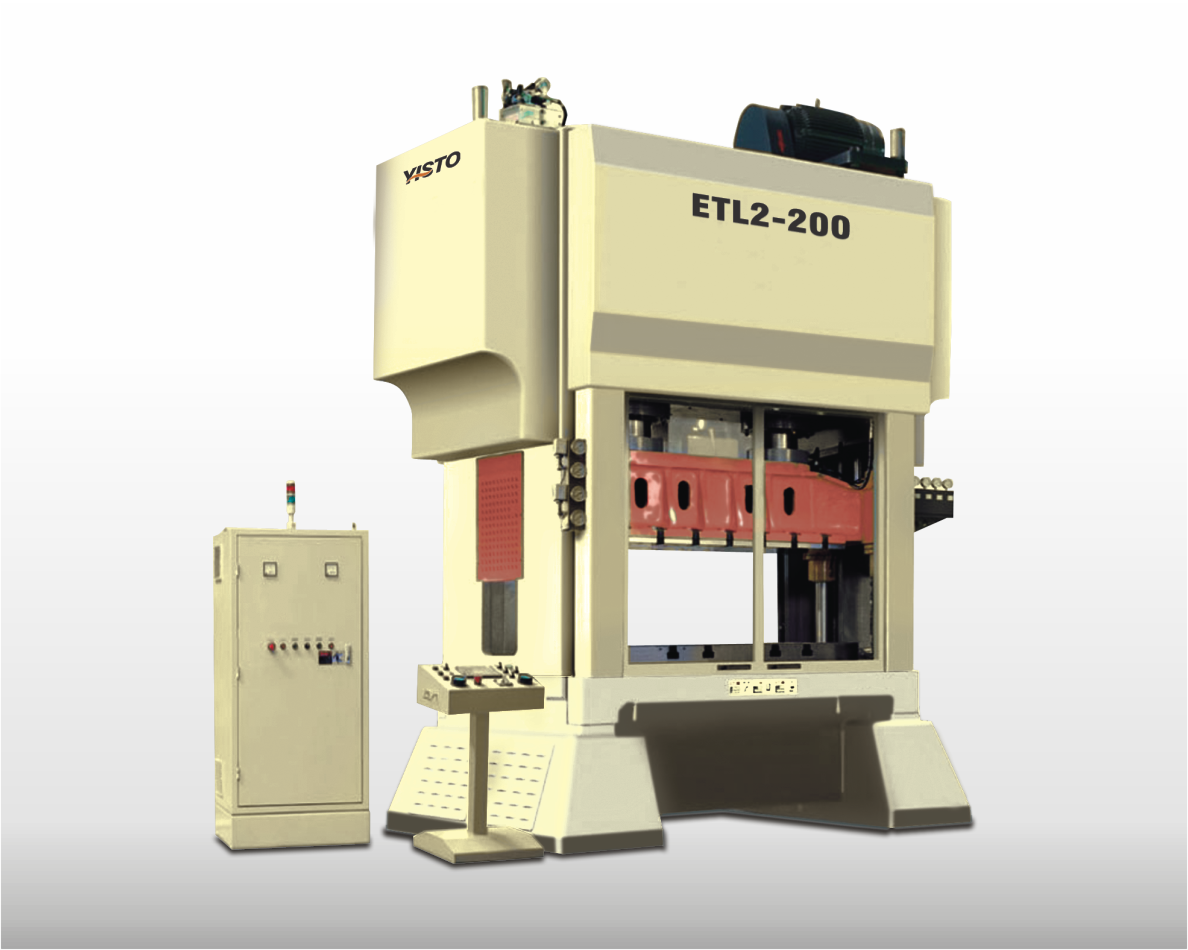 Performance Features

High rigidity design in machine frame,adopt with high strength casting,processed by eliminating internal stress.High-strength casting iron body sub-structure leads to good rigidity and small deformation.Sensitive and strong strength,compact design of the clutch and brake
The machine has dynamic balanced system, which can reduce the vibration and noise,extend die life,improve the work environment.Balanced center of gravity
Crankshaft,sawtooth group are adopted with high strength alloy steel,heat process,grinding and other precision processing.New clutch and brake drive part of the body to maintain the heat balance,good heat dissipation.
Adopt with high sensitive&reliable clutch,braking device,assure the accuracy of location and the safety of operation.
Stretched catheter,use the steel of precompressed bolt to make the dynamic,static precision transcend precision stunt,extend die life.
Adopt with forced lubricating cooling system,reduce base thermal strain,assure products'quality,extend machine life
Standard Configuration
Electrodynamic height adjustment
Height showing precision 0.01mm
Inch positioning device
The computer can remember 30 sets
Mold processing data
Group 3 control in batch
Group 2 miss inspection
Interlock and single action have 0 degree and 90 degree locating function
Main engine reversion set
Oil pressure slider locking device

Lubricating oil-cooling cycle machine
Disconnect-type clutch and brake
Independent electric cabinet
Working box
Working light
Main engine motor is controlled by the converter

Optional Configuration
Bottom dead center precision detector
Quick exchange of die device
Oil pressure lifting device
High-speed feeder
Double-end oil-pressure uncoiler

Bump-cutter discharging machine
Air-cushion quakeproof device
Constant voltage
Front and back sound-proof safety gate